Hello my friends.. Well it is Sunday and our
Vacation has come to an end. We will be driving home today.
The good news is that I get to see my little grandson.
Boy have I missed him!
So here we go on another HUNT!!
Abstract
A pansy that was a little outa focus..
Round
I don'n know about you.. But to me this Elephant has a big old round mid section..
We visited the San Diego Safari Park while here on vacation.
We really enjoyed it.. I will share some more shots later..
Fire
A perfect way to be happy!!!
By the ocean.. with a fire in the morning.. Drinking coffee..
I love it..
Seeing faces in strange places
Can you see that happy face!!
What in the world has he got on his head..
And is that all his hair in there..
Thanks so much for stopping by and visiting..
I do hope you are having a wonderful weekend..
Thanks you Ashley for another fun Hunt..
I am also linking up with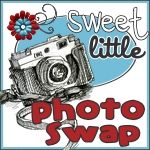 Hugs, Linda