Hello...
How are you doing?
I am doing great!! As you know it's Sunday which means
It's time for Scavenger Hunt Sunday.
So here we go!!
Low Key..
Here is a shot of my sweet grandsons hand while he was sleeping..
I really don't know if I did this prompt correctly. But I think it's pretty close..
Monochromatic/Analogous color..
OK, I have to admit.. I pulled this one from my archives..
But I do believe it is perfect for this prompt.
And I just love this shot.
The prompt was circle, and consider a self-portrait,
Well I thought about it for a couple of minutes.
And then came up with this..
Just one of the many project I have started..
One day I will have a fluffy, cozy scarf...
So many apps so little time!!
Here is another phone shot.. This is my Hubbies phone
I still have an old flip phone that doesn't even have a camera..
Oh well, one day I will get with the times..
Well there you have it.. Another hunt done.. to see the rest of the entries
you can head on over to Ashley's blog
Thanks you Ashley for hosting this fun hunt..
I am also linking up with
Sweet Little photo swap!!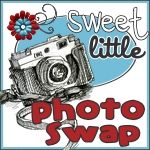 Thanks for stopping by!!
Hugs, Linda